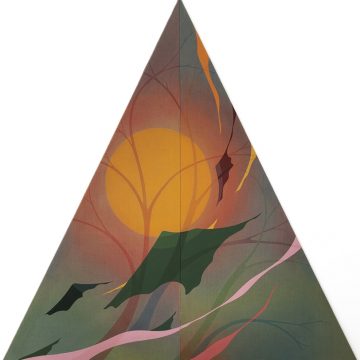 SUMMER EXHIBITION 21


Julie Nord – Kaspar Bonnén – Eske Kath – Krestine Harboe – Lars Sarto Hempler – Martha Kramær – Iben Toft Nørgård – Anders Christian Eriksen
July 8 – August 14 2021
Charlotte Fogh Gallery welcomes you to this year's summer exhibition. The exhibition is a group exhibition featuring new works by the gallery's artists as well as a new artists who have not previously exhibited at Charlotte Fogh Gallery. The artists at the Summer Exhibition 21 are: Julie Nord, Kaspar Bonnén, Eske Kath, Krestine Harboe, Lars Sarto Hempler, Martha Kramær, Iben Toft Nørgård and Anders Christian Eriksen.
The exhibition shows painting, sculpture, watercolor, collage and drawing. With this year's summer exhibition, Charlotte Fogh Gallery wants to give visitors an insight into the gallery's current and future profile. As something special this year, the gallery is open in July but with reduced opening hours. It will also be possible to see the exhibition through the gallery's windows facing Aaboulevarden.
The summer opening hours are: Thursday, Friday and Saturday the gallery is open from 11.00 to 5.30 pm and Saturday from 11-3 pm. In week 30 the gallery is closed.