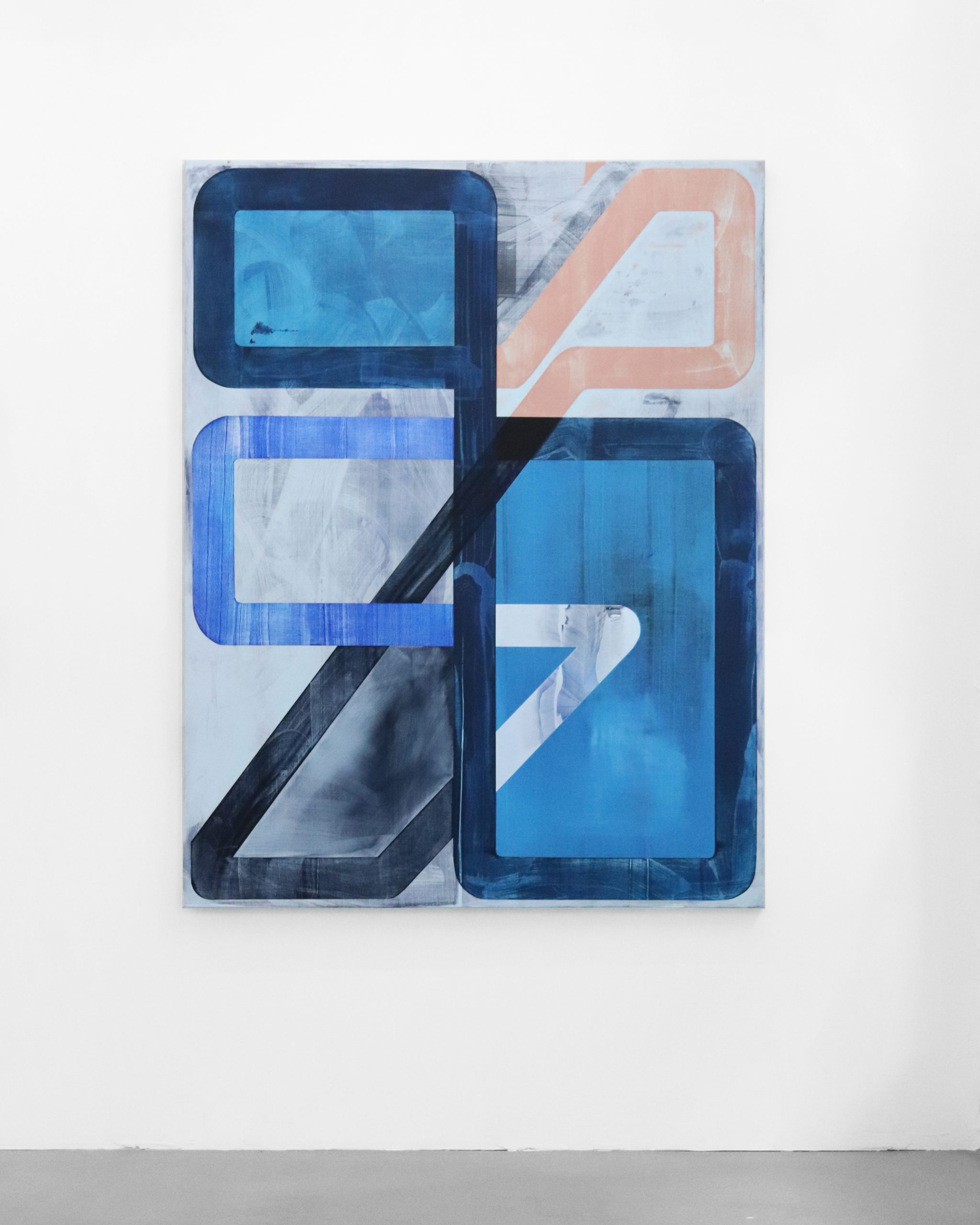 Anna Taina- Choreography
4 June – 3 July  2021
Charlotte Fogh Gallery presents the solo exhibition "Choreography" by the Danish-Finnish artist Anna Taina. The exhibition, which is the artist's first solo exhibition in Aarhus, shows new paintings, as well as two video works. From the gallery's windows, it is possible to see the video works, which depict Anna Taina's work process as well as the visualization of the performative aspects of the paintings. The exhibition will thus be available 24 hours a day throughout the exhibition period.
The title of the exhibition "Choreography" comes from the choreographic elements from which Anna Taina draws inspiration in her work process. The choreography comes i.a. expressed in the many movements or steps the artist performs in the painting process that can be compared to a choreographed dance. The artist paves the way for the viewer to follow the lines around the work and is thus visually guided all the way around the canvas. The many lines move in between each other, which breaks down the illusion of the presence of foreground, middle ground and background in the work. In this process, the viewer chooses his or her own intuitive and unpredictable path into Anna Taina's work – independent of the artist. This creates a synergy between Anna Taina's work process, which is also characterized by unpredictability and intuition, and the viewer's reading of the work.
Anna Taina graduated from The Royal Institute of Art in Stockholm in 2015. The artist has had solo exhibitions and participated in group exhibitions in i.a. Copenhagen, Stockholm and Aarhus and been part of selected exhibition projects and platforms in Denmark and Europe. In the late summer of 2021, Anna Taina will also be exhibiting at Kunsthal Kongegaarden, Korsør, in connection with the group exhibition "Go West".
Get a preview here
Please contact Charlotte Fogh Gallery for further information.