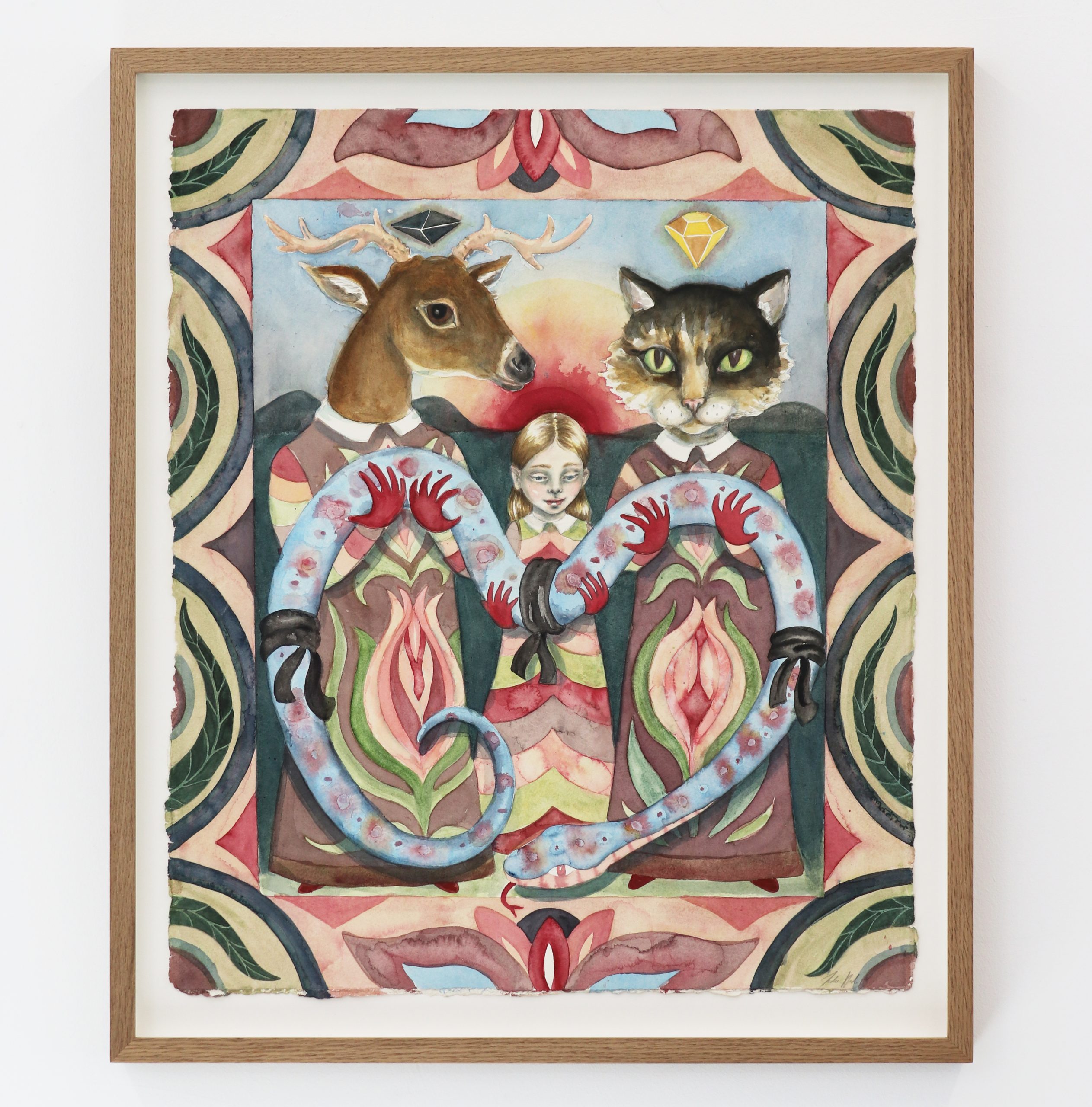 JULIE NORD
The works of Julie Nord borders between fiction and reality. The artist creates figurative universes which often contains cultural and visual references to fairytales, horror films and folklore but also to everyday life. The scenes of Nord's drawings have a sense of eerie-ness to them almost resembling hallucinations or nightmares which makes us question our own sense of reality. This dualism between innocence and horror is a key element in the artist's works showing a darker side of fairytales but at the same time illustrating the beauty of the monstrous. Doll-like children often preform as main characters in dialogue with animals, monsters and otherworldly creatures.
There is a psychological depth to Julie Nord's recurring portraits of children which shows a deep interest in her characters inner life. The portraits almost become mesmerizing to behold which underlines the mirror-like gap between the portrayed and the spectator.
Mysterious landscapes and alluring narratives emerge in Julie Nord's works. When unfolding the cultural and visual references new details appear: Family ties, nostalgia and the disruption of tranquility is recurring themes combined with a sense of dark humor. The meticulous attention to detail when working in various medias such as ink, watercolor, pencil, crayons and paper is omnipresent in the works by Julie Nord.
Julie Nord (b. 1970) is a Danish visual artist who lives and works in Copenhagen. Nord has had solo exhibitions at venues such as ARoS Art Museum, Kunsten Museum of Modern Art in Denmark, Nordic Watercolour Museum in Sweden, and Turku Art Museum in Finland. Nord is represented in the collection of the The National Gallery of Denmark, Arken Museum of Modern Art, Vejle Art Museum, 21C Museum, Kentucky, USA, The Walsall Museum of Fine Art, UK and the Danish Arts Foundation and Ny Carlsbergfondet.
Installation view of BEYOND – a group shop featuring new works by Julie Nord (2021)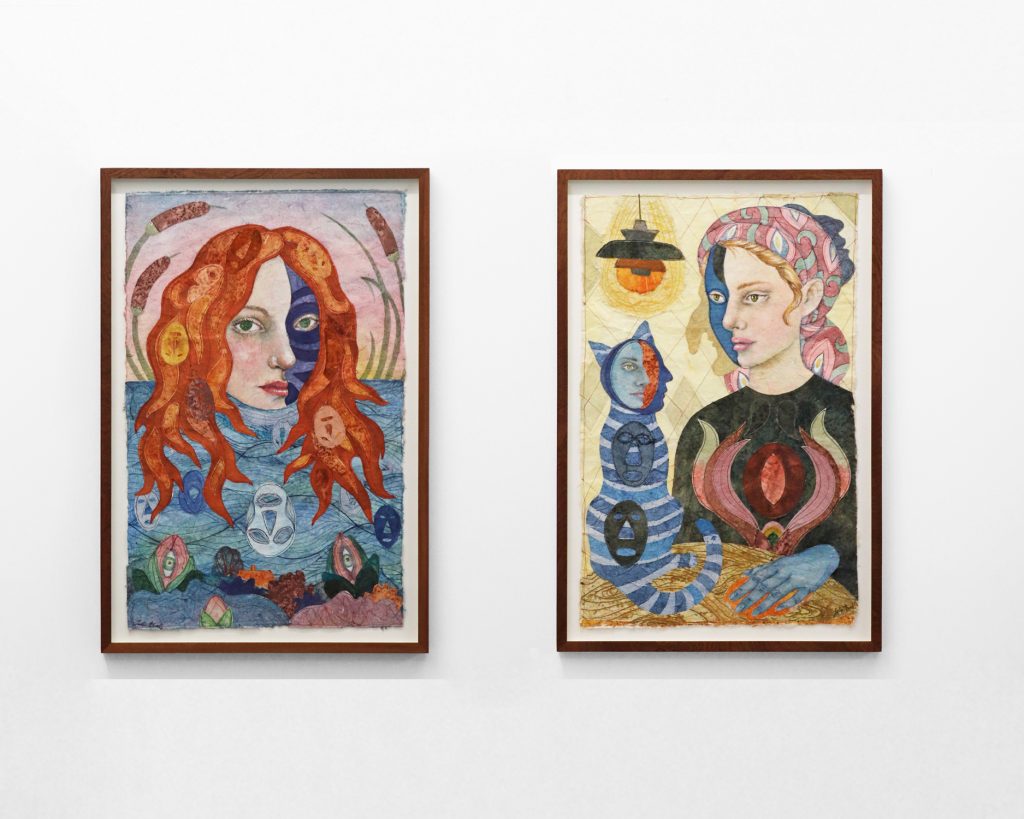 Installation view of Fantom – a solo exhibition by Julie Nord (2018)