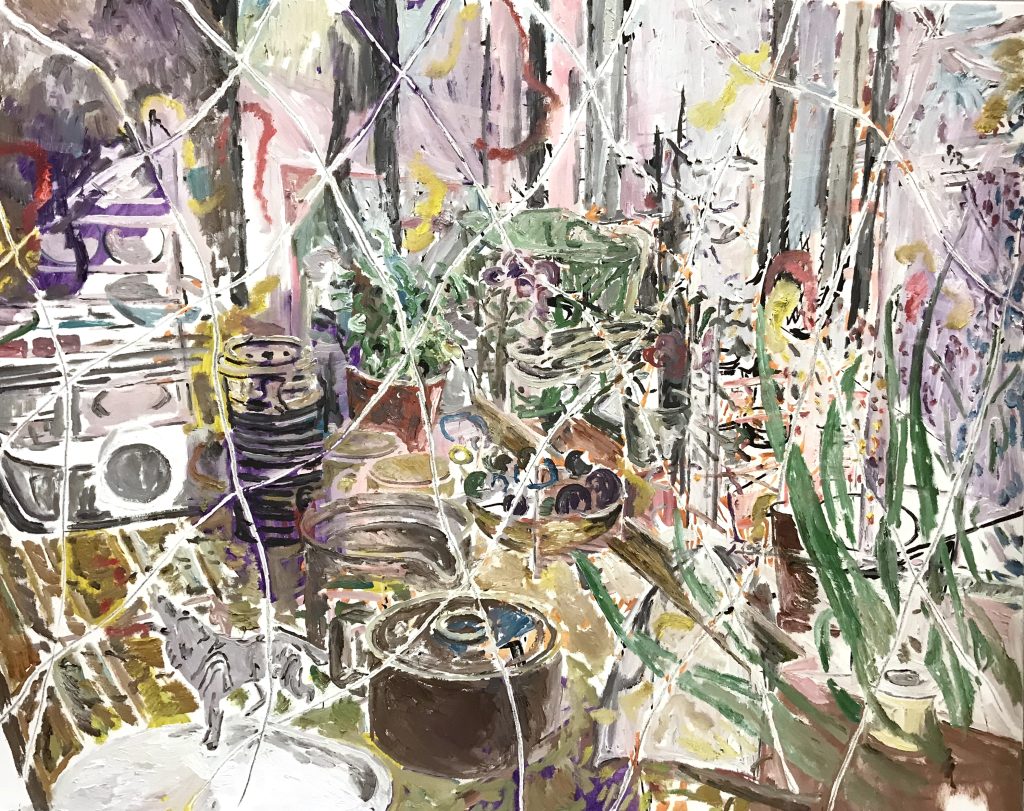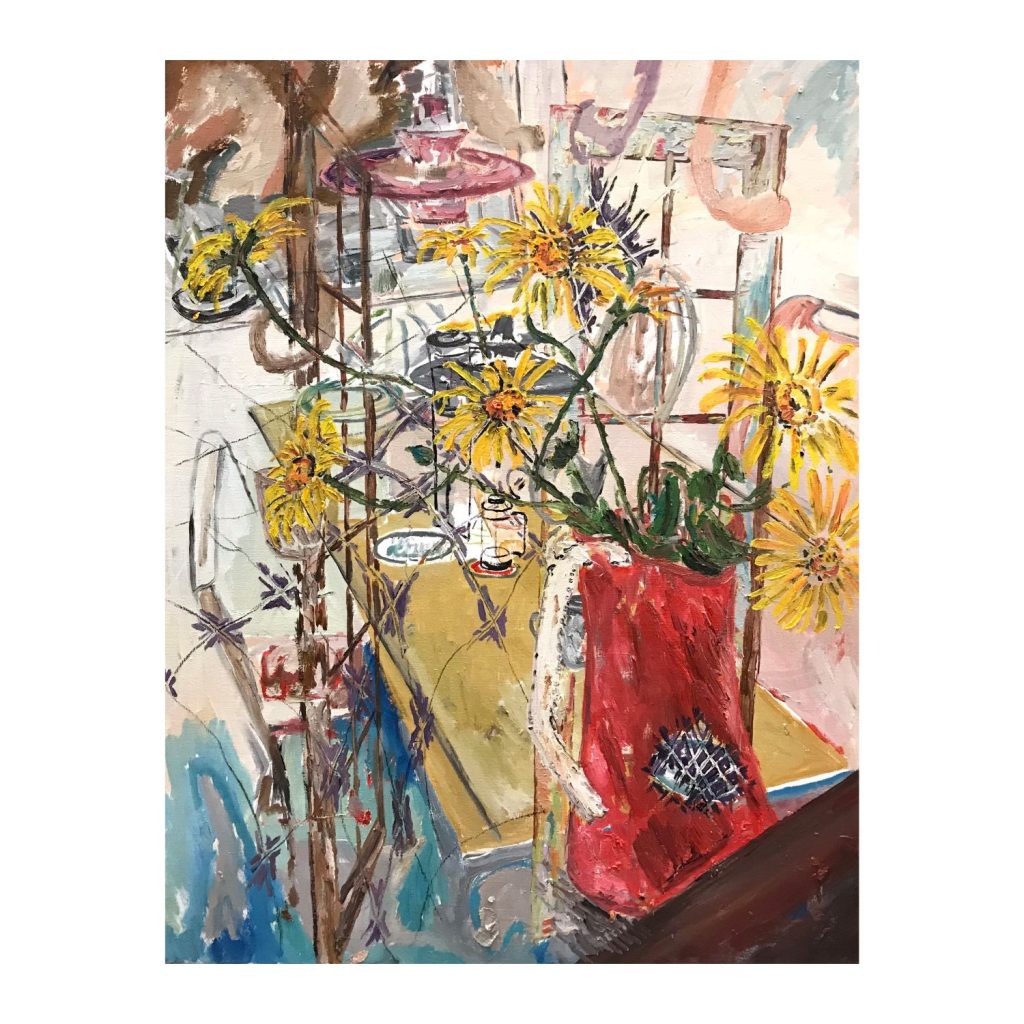 Kaspar Bonnén – From My Point Of No View
September 30 – November 5, 2022

Charlotte Fogh Gallery is pleased to present the exhibition From My Point of No View by Kaspar Bonnén. The exhibition is the artist's fourth solo exhibition at Charlotte Fogh Gallery and shows new works on canvas and installation.
With the title of the exhibition From My Point of No View Bonnén attempts to shift our focus from just having one single point of view to the idea that another vision will always be present – a kind of non-vision or a point of no view.
About the exhibited works Bonnén explains:
 "I've always said that my paintings are about spaces, about existing in a multitude of rooms all at once and telling the stories of these spaces. Spaces tell stories about us as well. My works are an attempt to tell a story of living in a complex word: All the streams of information and spaces we interact with can leave us feeling ecstatic but also sometime overwhelm us."
In his works Kaspar Bonnén makes it possible for the spectator to descend into a world that is both recognizable and unfamiliar – a tactile world that is receptive to the simplest of things: Sensing. According to Bonnén sensing is not an easy task. It involves both forgetting and exploring. It is to see new things but also to forget oneself. Sensing expands our reality where one must let go of the world as we know it which can result in seeing the world through a new set of eyes. In that moment all ideas, point of views, spaces, meanings, and framework disappear leaving us with one present moment. Bonnén applies the ideas when constructing his works which are part of the architecture of ideas.
Kaspar Bonnén (b. 1968) graduated from The Royal Danish Academy of Fine Arts in 1999. Since graduating Bonnén has had solo exhibitions at various museums and institutions such as GL STRAND art center, J.F. Willumsens Museum, Brandts Art Museum, ARoS Aarhus Art Museum, Viborg Art Center and the Moderna Museum in Sweden. Bonnén is represented in the collections of SMK National Gallery of Denmark, ARoS Aarhus Art Museum, ARKEN Museum of Modern Art. Essl Museum in Austria i Østrig and the Moderna Museum in Sweden. Bonnén is currently working on a large-scale commission work at the Aarhus School of Architecture. Bonnén lives and works in Copenhagen.
Installation view of From My Point Of No View by Kaspar Bonnén (2022)