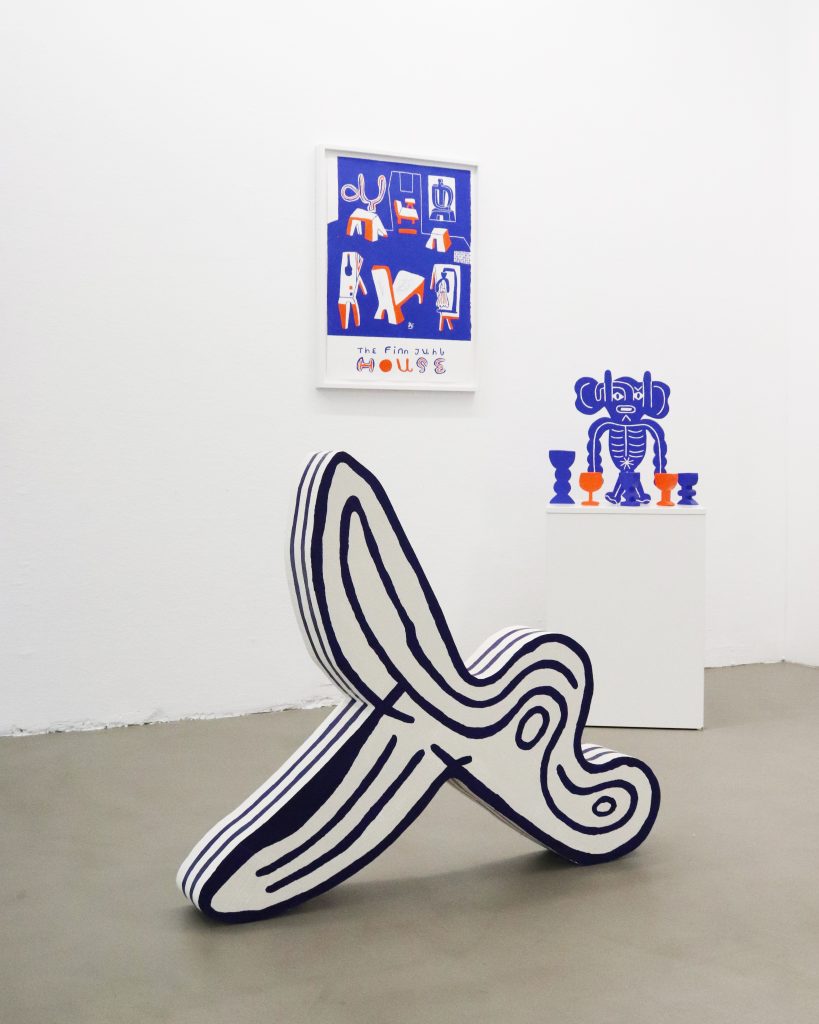 Søren Behncke – Most admired disorder
August 19 – September 24 2022
See available works by Søren Behncke here.
Charlotte Fogh Gallery is proud to present the exhibition Most admired disorder by Søren Behncke. The exhibition features works on canvas, sculptures, and works on paper. In the works Behncke explores the evolution of his own artistic language from 2003 until today in order to make a shift artistically from the figurative towards abstraction.
Behncke borrows the title of the exhibition Most admired disorder from Shakespeare's "Macbeth" (c.1603-1607), Act 3 Scene 4. The title is taken out of its original context (the play) and used by Behncke in a new way: Behncke uses the sentence to point to his artistic strategy of developing his artistic language. This artistic process can be compared to urban legends that evolve over time, mutations in plants or animals, or the visual evolution of Disney's Mickey Mouse character from 1928 until today. The aim of Behncke's artistic project is the abstract, but also the road towards this goal.
The exhibition centers around Søren Behncke's artistic evolution but also acts a way for Behncke to reflect on his oeuvre. Throughout his oeuvre Behncke has taken inspiration from art history and architecture as well as sayings, music, and everyday objects. Behncke uses these various sources of inspiration in a playful and humorous way to evolve his artistic practice.
Søren Behncke (b. 1967) has a background in graphic design and illustration. Behncke has previously had solo exhibtions at ARoS Aarhus Art Museum in 2008, Brundlund Castle in 2018, Museum Jorn in 2019 and latest at Heerup Museum in 2021. Furthermore, Behncke has participated in group exhibition at the J. F. Willumsen Museum, Arken Museum of Modern Art, and KØS Museum of Art in Public Spaces. Behncke is represented in the collections of ARoS Aarhus Art Museum, Vejle Art Museum, Brundlund Castle and KØS Museum of Art in Public Spaces as well as the New Carlsberg Foundation and the Danish Arts Foundation.