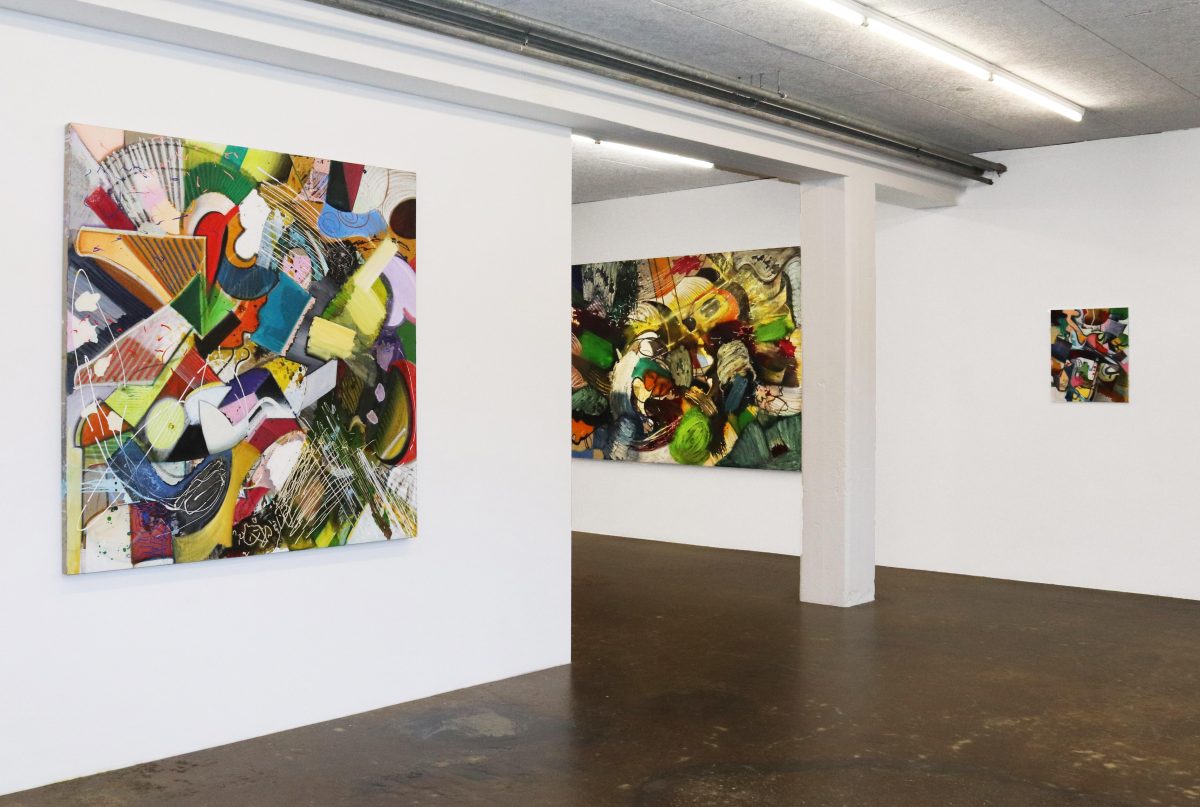 Opening: Friday, 20/9 at 5-7 pm
Charlotte Fogh Gallery is pleased to present the solo exhibition, "Roundabout", by Lars Nørgård. The exhibition shows new paintings and drawings that, with its recognizable imagery, builds and breaks down abstract and figurative constellations.
In the exhibition "Roundabout" Lars Nørgård has created paintings that have a common visual language, but at the same time has its own complex visual language. Color surfaces bump into each other in dynamic compositions, where the classic narrative ends and new narratives begin. Throughout his era, Nørgård has worked both figuratively and abstractly, with the latter in particular characterizing the exhibition at Charlotte Fogh Gallery. The title of the exhibition refers to both Nørgård's long career and current standpoint, which is the age of reflection, where looking back becomes just as important as looking forward – as a kind of life roundabout.