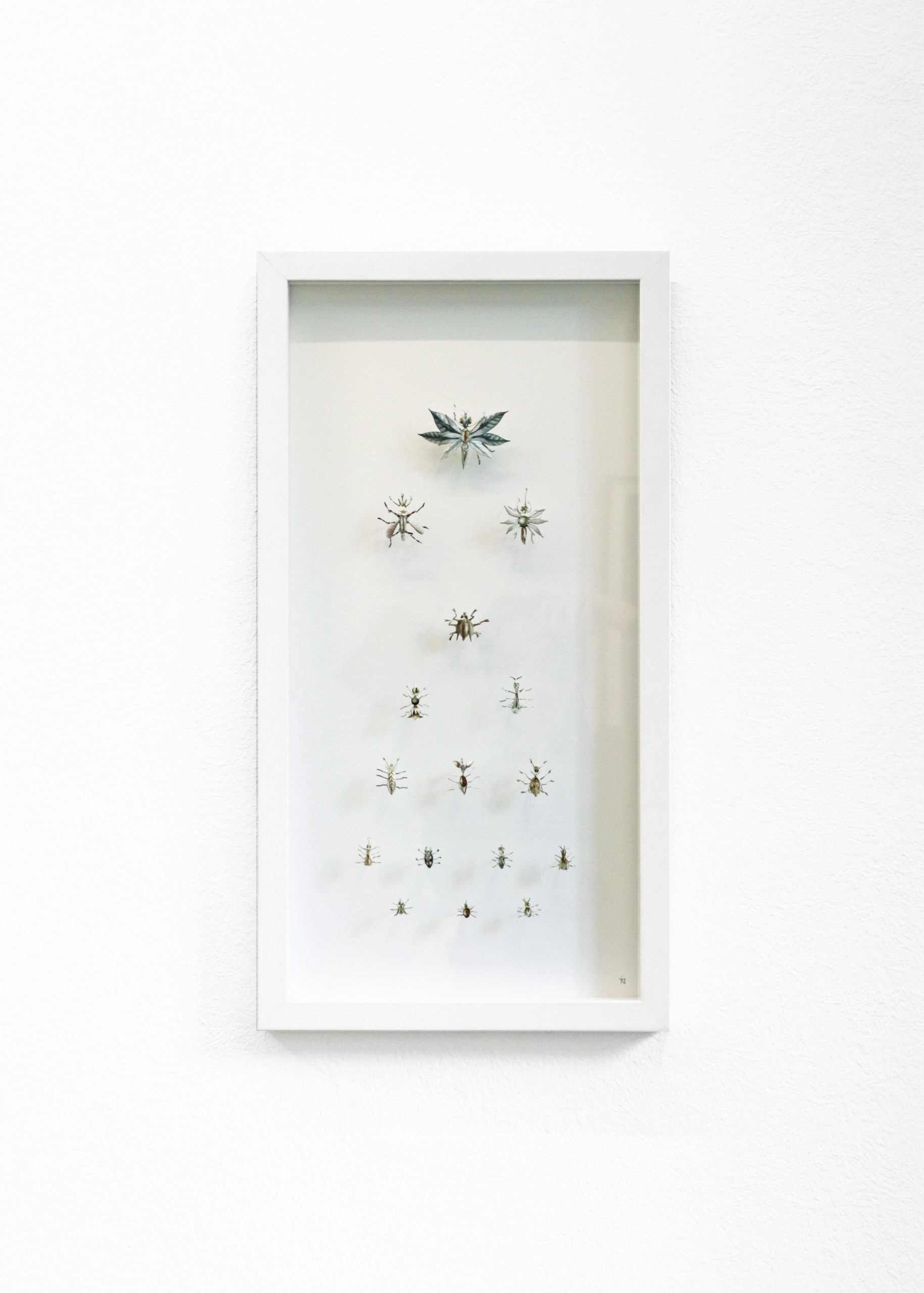 Iben Toft Nørgård
Through several years Iben Toft Nørgård has critically examined the human structuring of nature in illustrative encyclopedias. These art pieces are masterfully executed three-dimensional collages using colorful flora- and fauna plates as source material. She uses this as a focal point for an, almost hidden, disintegration of the systems as a silent resistance against them. This way she has worked with creating an illusion only to reveal it herself. Through the recognizable she invalidates authenticity to show a connection and a unity between human, animal, plant, and landscape.
Nørgård has sought to deconstruct her well-known language, asking questions to the paper, listening to the material – to the mistakes. Through this circular extrication of control, one work has morphologically shaped itself out of the other. Splitting has been a specific take on challenging symmetry while still retaining a few tremors and shimmers from the source material to emphasize the subtle color differences in the contours.
Iben Toft Nørgård (b. 1979) graduated from the Jutland Art Academy in 2005, lived and worked in Berlin from 2008 – 2012 and is currently living and working in Copenhagen. Nørgård has exhibited both nationally and internationally amongst others in San Francisco, Venice, and Berlin. The artist is since 2019 represented in the Danish Art Council's public collection.